Wendy Williams has a history of health issues that have caused her to time off from her morning talk show, The Wendy Williams Show, but she has always recovered and returned to the airwaves.
This week, however, left fans of the program concerned that signs of declining health may be showing during her tapings.
On Friday's episode, Williams, 56, appeared to be stuttering through her dialogue during the "Hot Topics" segment. When discussing singer Adele's upcoming appearance on Saturday Night Live, which took place Saturday night, Williams referred to the multi-Grammy winner as "Hodel," quickly acknowledging her gaffe. As the host continued, she stammered through her speech and appeared to be delivering her dialogue with labored breathing, taking multiple pauses.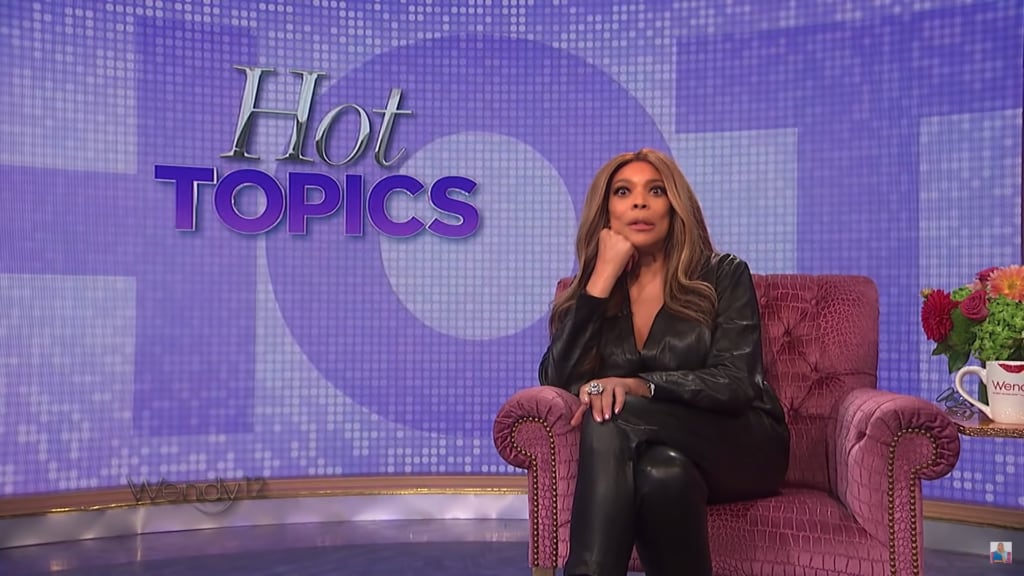 A staff member even tried to intervene to get her mind back on track during the segment.
Williams misspoke again as she scolded Adele fans who criticized the singer for only hosting SNL and not doing a musical performance. Grammy-winning singer H.E.R. was the night's music guest.
Williams called people who criticized Adele's thin figure for being jealous and said those who said the "Hello" singer looked horrible were "mealous." Once again, the veteran host acknowledged that she did not say "jealous."
READ MORE: NeNe Leakes calls out Wendy Williams, Andy Cohen: 'They both need my help'
DJ Boof, Williams' former disk jockey, said Sunday on social media that he suspects that Williams is unwell. He made the comment while responding to a fan who suggested that she stop the show's production, as seen in a screengrab by The Jasmine Brand.
"Wendy you need to stop your show and seriously get help," one fan wrote on Instagram, accusing her camp of "just watching you spiral instead of sending help shame on them." The user concluded by saying that they will not be watching the show until she checks into a rehabilitation center.
DJ Boof, confirming that he departed the show due to Williams being stubborn, replied to the post saying: "Y'all have no idea what's really going on and everyone there is afraid to speak up because they don't wanna lose their jobs.. this is going to play out bad.. i feel sorry for the workers and victims."
READ MORE: Lifetime set to begin production on Wendy Williams biopic
Williams, who has been transparent about struggling with drug addiction in the past, disclosed that she had been residing at a sober house to deal with an addiction to an undisclosed substance back in 2019.
Have you subscribed to theGrio's podcast "Dear Culture"? Download our newest episodes now!
Share