Hi friends! YAY for the weekend. I hope you have a fun and relaxing one ahead. Livi has a friend's bday party and it's movie night at the pool, so I'm looking forward to it. I also feel like Mother's Day totally snuck up on everyone. We'll probably invite the fam over on Sunday night to grill and I'm going to sleep in until my heart desires. So pumped.
A couple of pics from the week:
We had Cindo de Mayo dinner at El Minuto downtown. I hadn't been for years and totally forgot how much I like it. The margarita was the best part. And always the chips.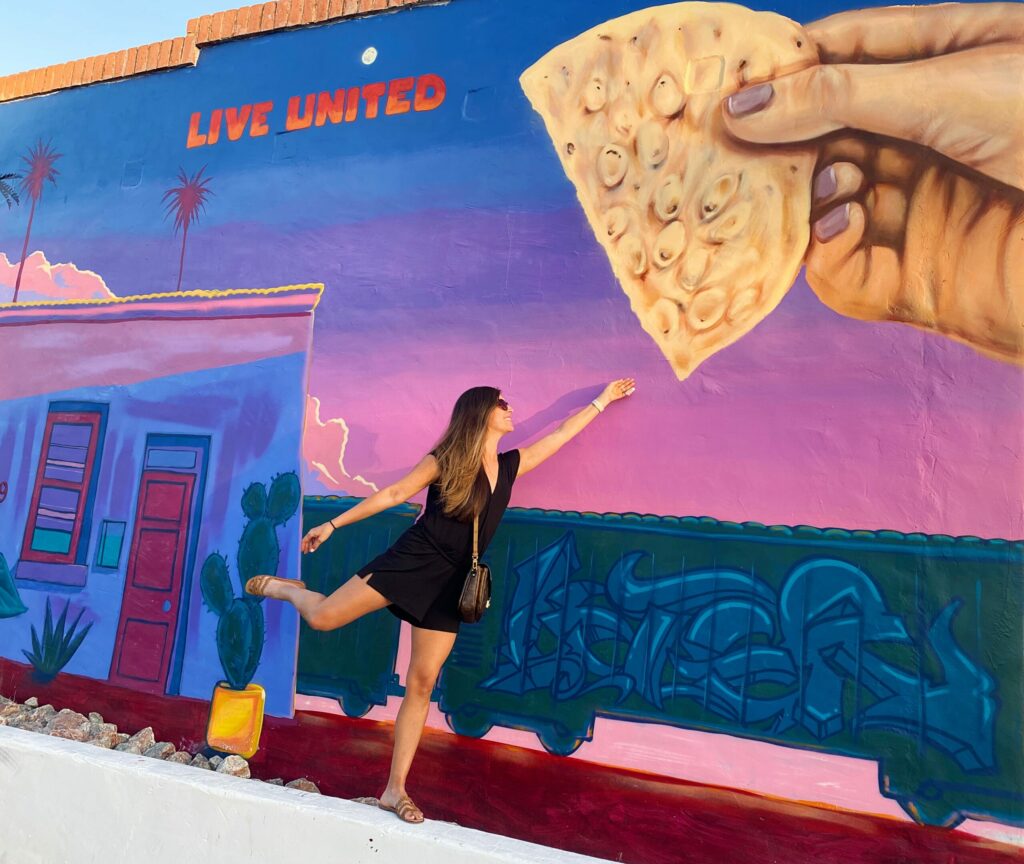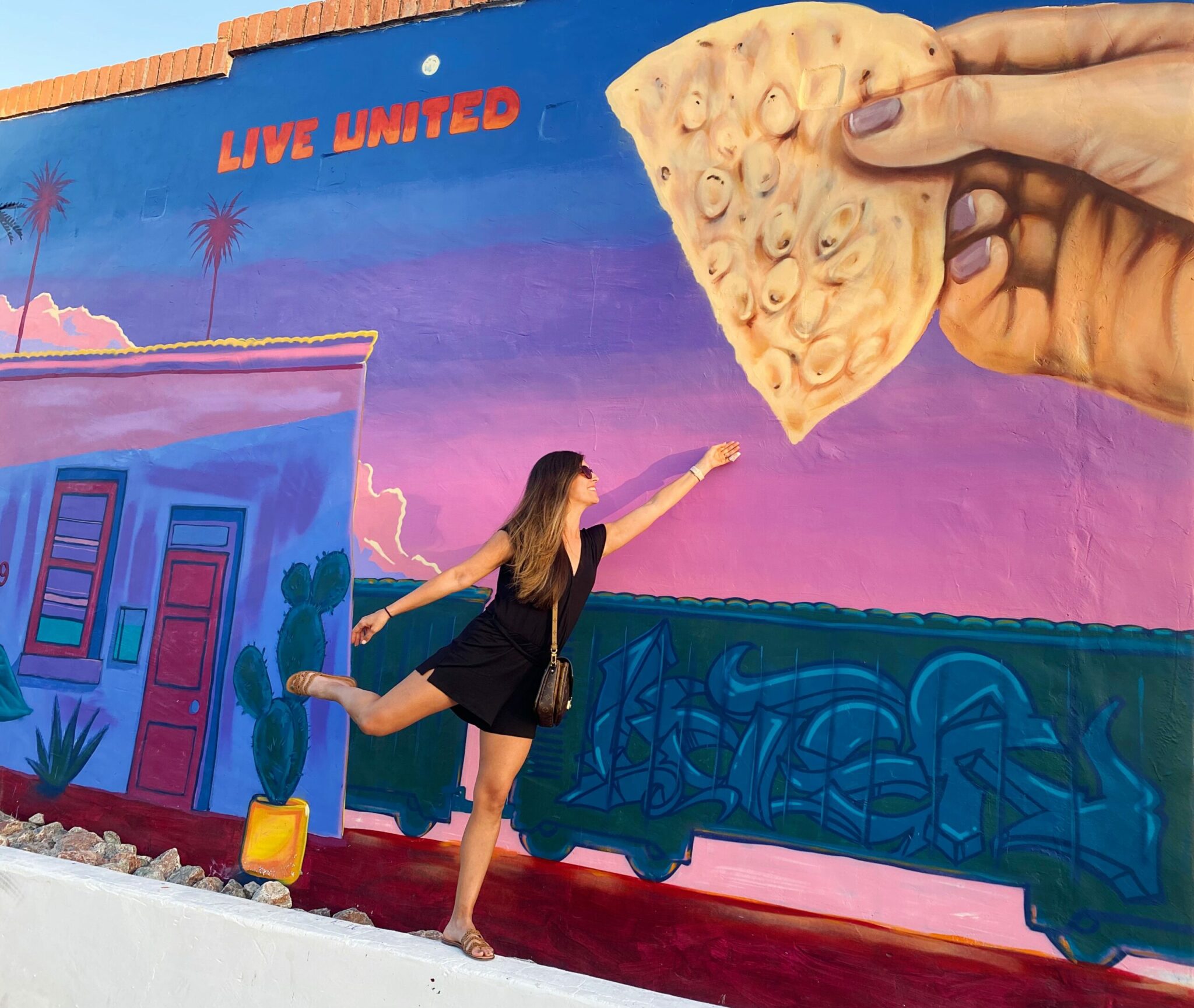 (Romper is here, shoes are here)
We walked by El Tiradito (means The Castaway), a historical site known as the Wishing Shrine. You can read the scandalous history here. The site is filled with small ofrendas and candles (they say if your candle burns all night, your wish will come true) and visitors write notes of their heartbreaks and tuck them into the cracks of the adobe walls.
Tucson, why are you so cool?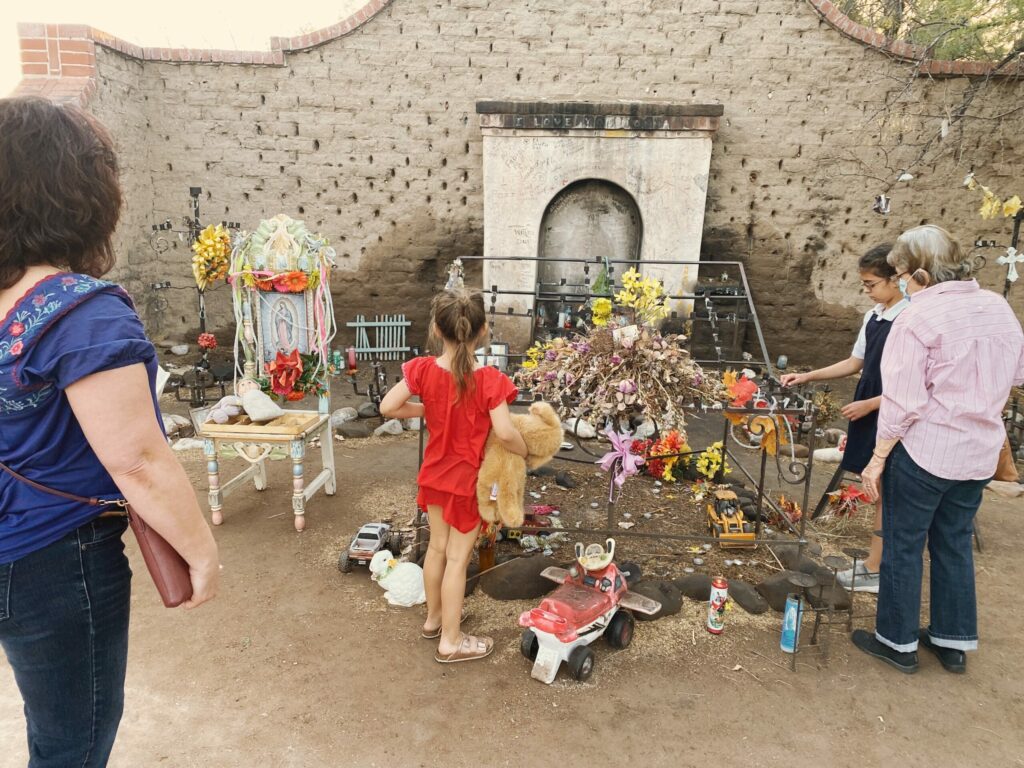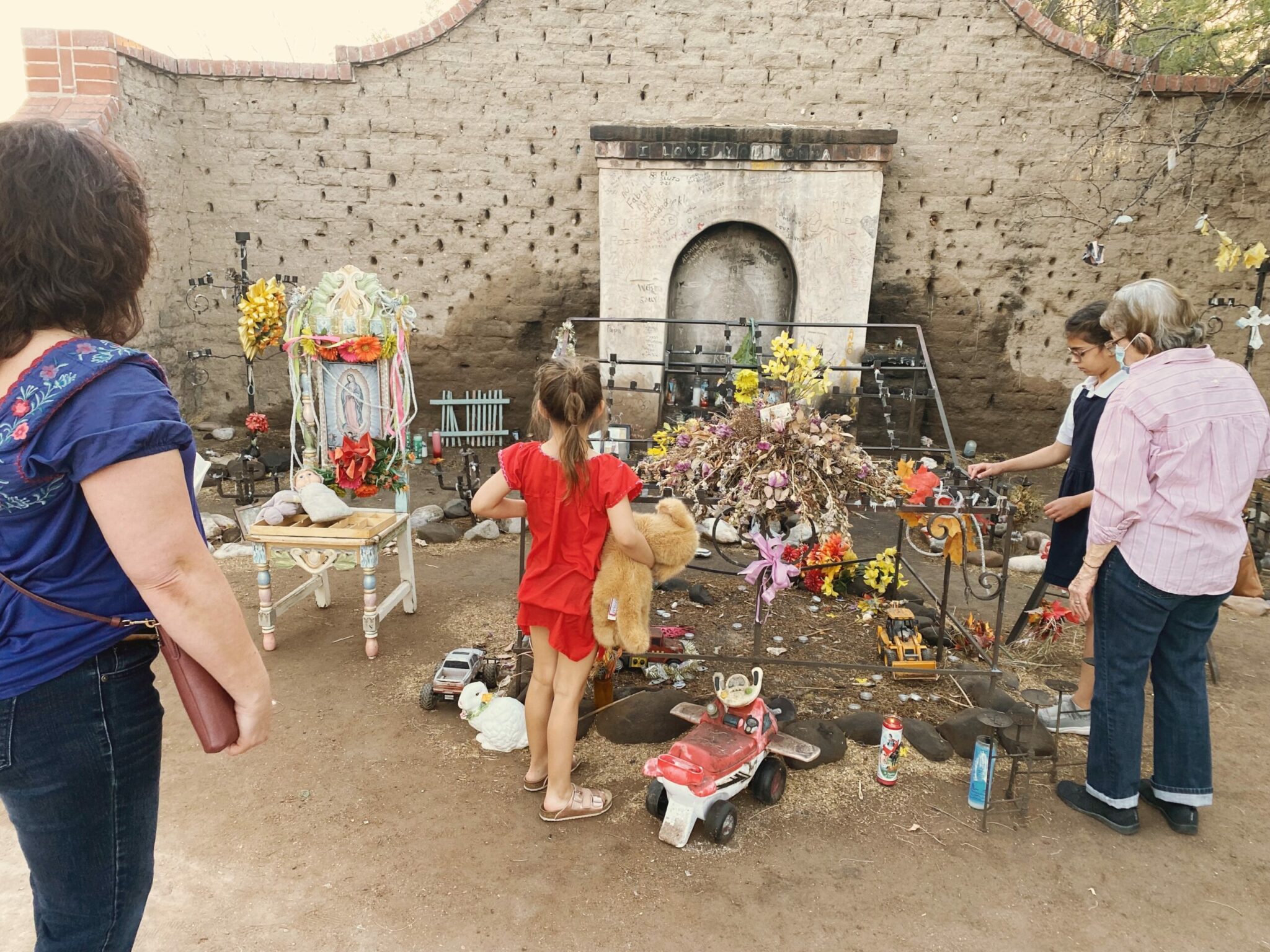 One more pic of this deer friend that I saw on this week's run! She was eating bits of cactus fruit. I also saw a coatimundi and thought it was a bear at first, so no pic because I was a liiiiiittle scared.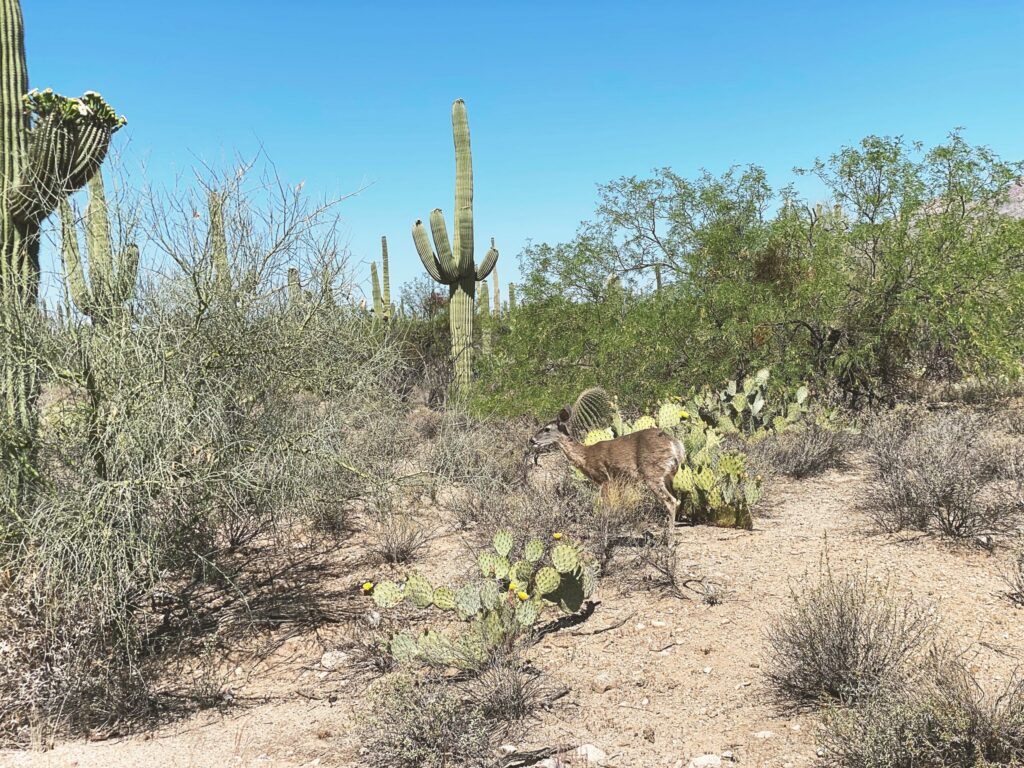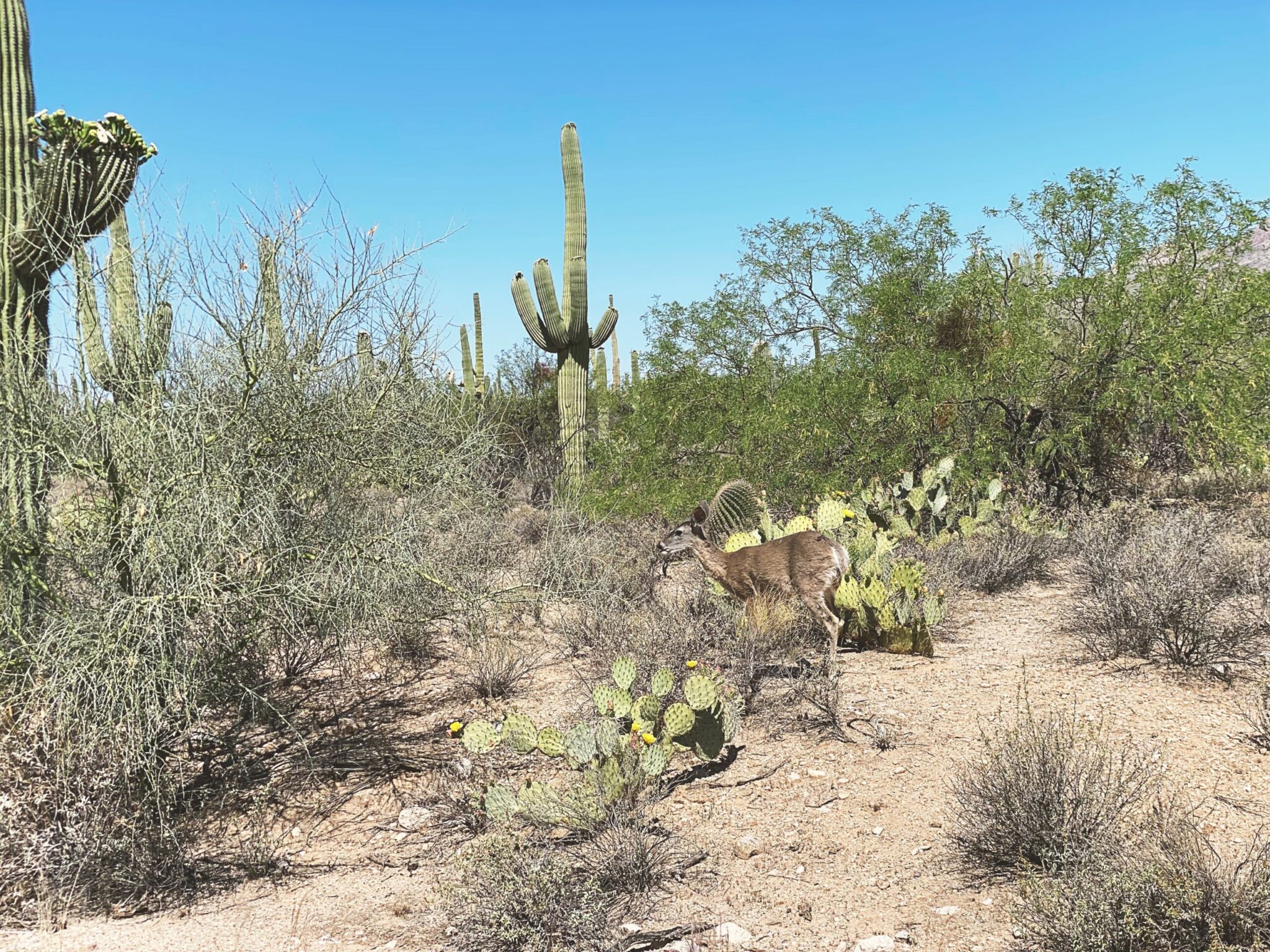 It's time for the weekly Friday Faves party! This is where I share some of my fave finds from the week and around the web. I always love to hear about your faves, too, so please shout out something you're loving in the comments section below.
Read, watch, listen:
This one is for the kiddos more than anything, but we love HOMER. Liv used this program for a couple of years and now P has been using it. The kids only get the iPads when we're traveling, but I've been letting P use it more often to learn while Liv and I work on homework. HOMER is one of the very few apps we have installed and it's P's very favorite! It's helped her so much with letter recognition and sounds and is supporting all of the things we're doing to teach her how to read. It makes it interactive and fun, and uses a lot of different methods to teach.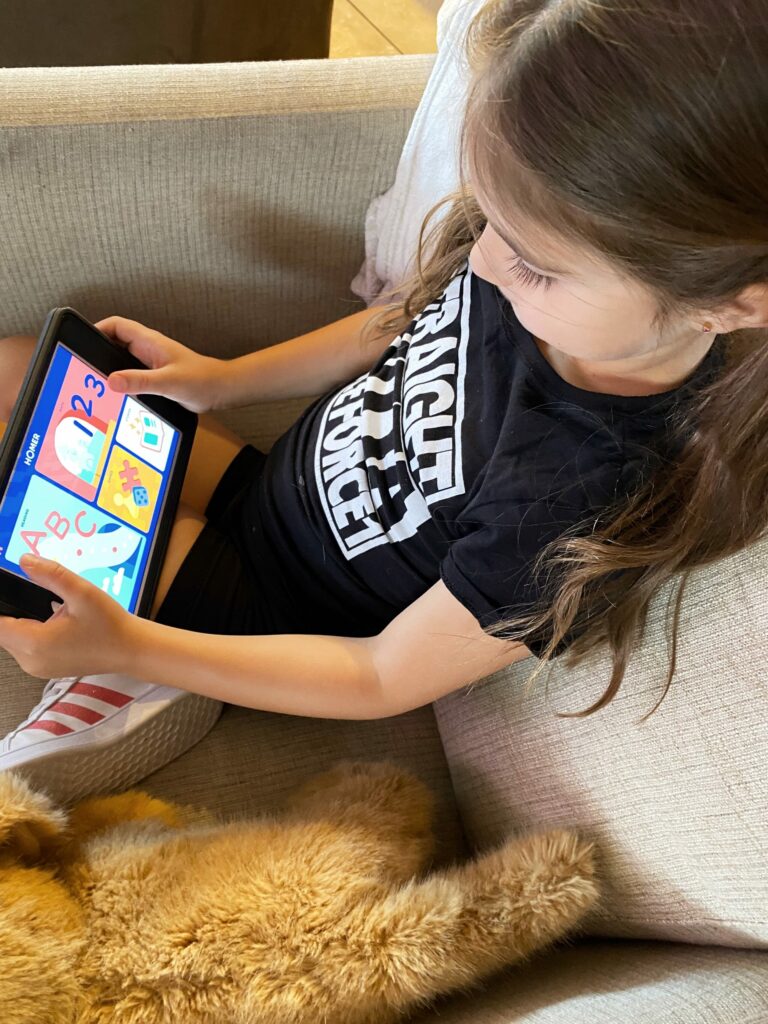 I was SO excited when HOMER reached out to me because we've been fans for years, and they offered a link to give you 30 days free. Check it out and get your free trial here!!
Check out this week's podcast episode! It's a super short one about the power of mindset and consistency.
If you're last-minute Mother's Day shopping, here's a handy gift guide.
Reader comments on living fully. (WOWWW to the last one on this list. It brought tears to my eyes.)
Fitness + good eats:
A barre ab burner. Short, sweet, and your abs will be on fiiiiiiiire.
The Sakara meals have been so amazing this week! I had the best vegan Neapolitan yogurt parfait and this beautiful Mediterranean salad with preserved lemon hummus.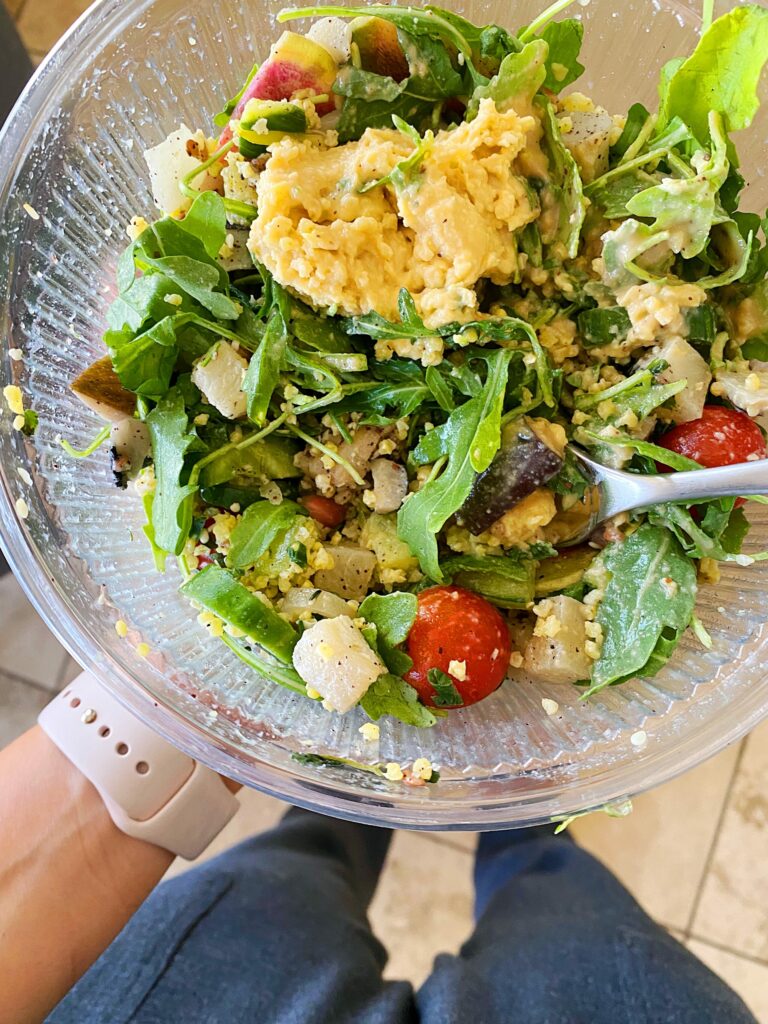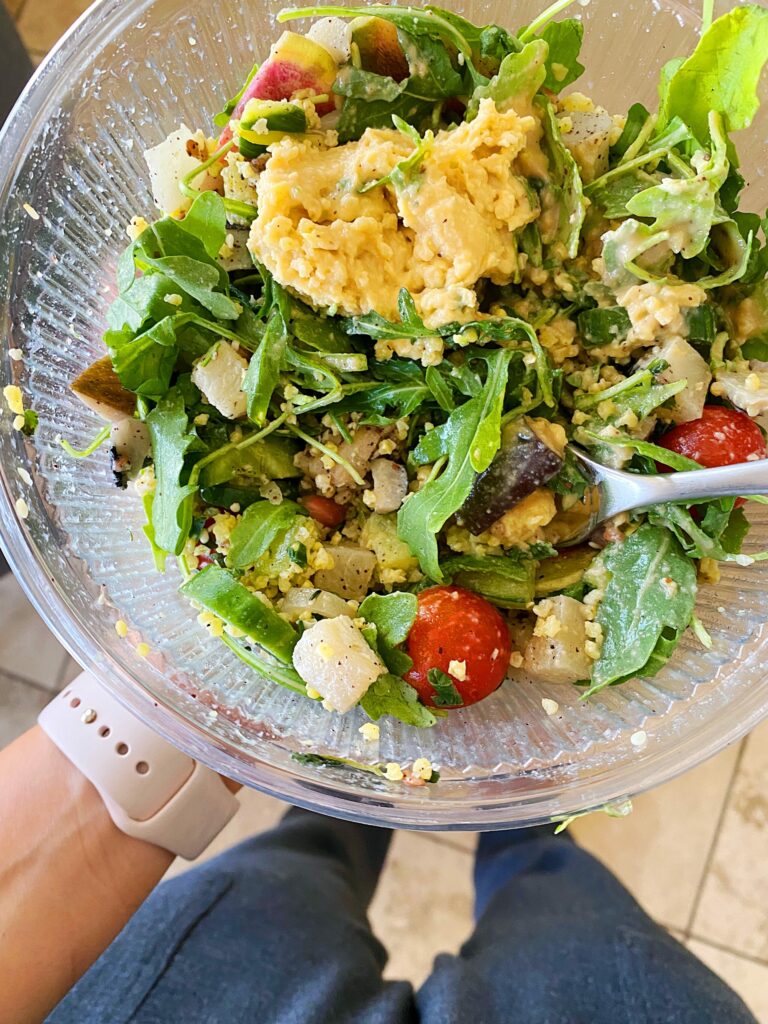 (My full review of the Sakara life meals is here)
Can't wait to try this salmon recipe.
Forgot to share this giant cauliflower from the garden! I was so ridiculously proud of this thing and homegrown cauliflower tastes way better than the store-bought kind (not as stinky lol).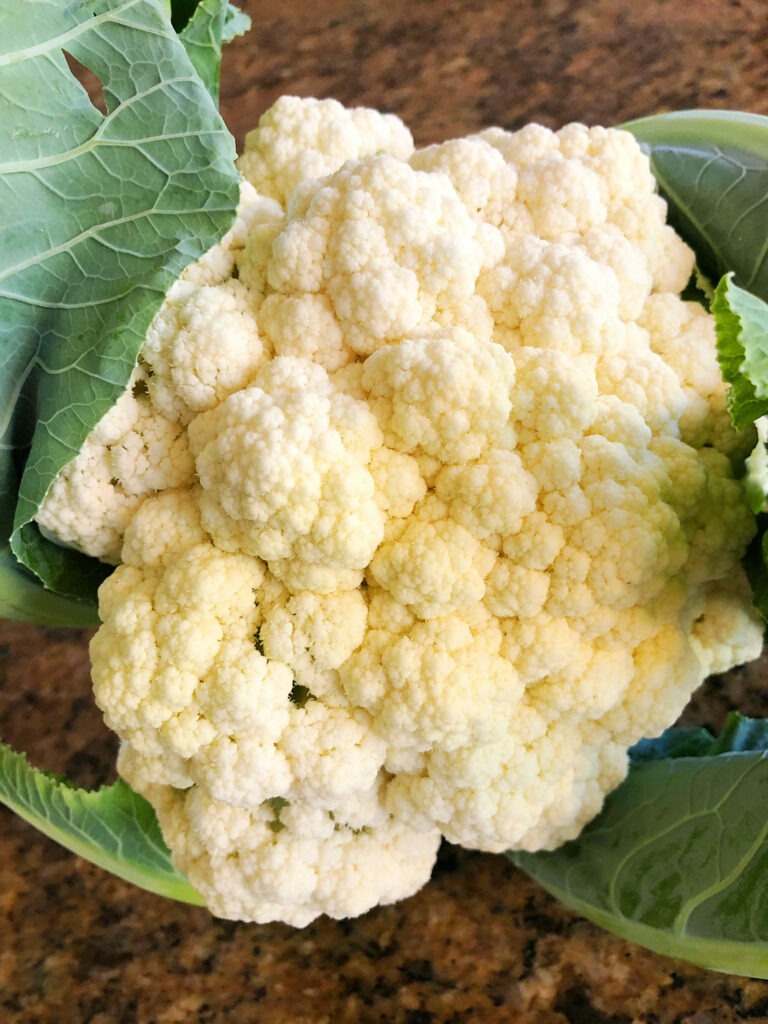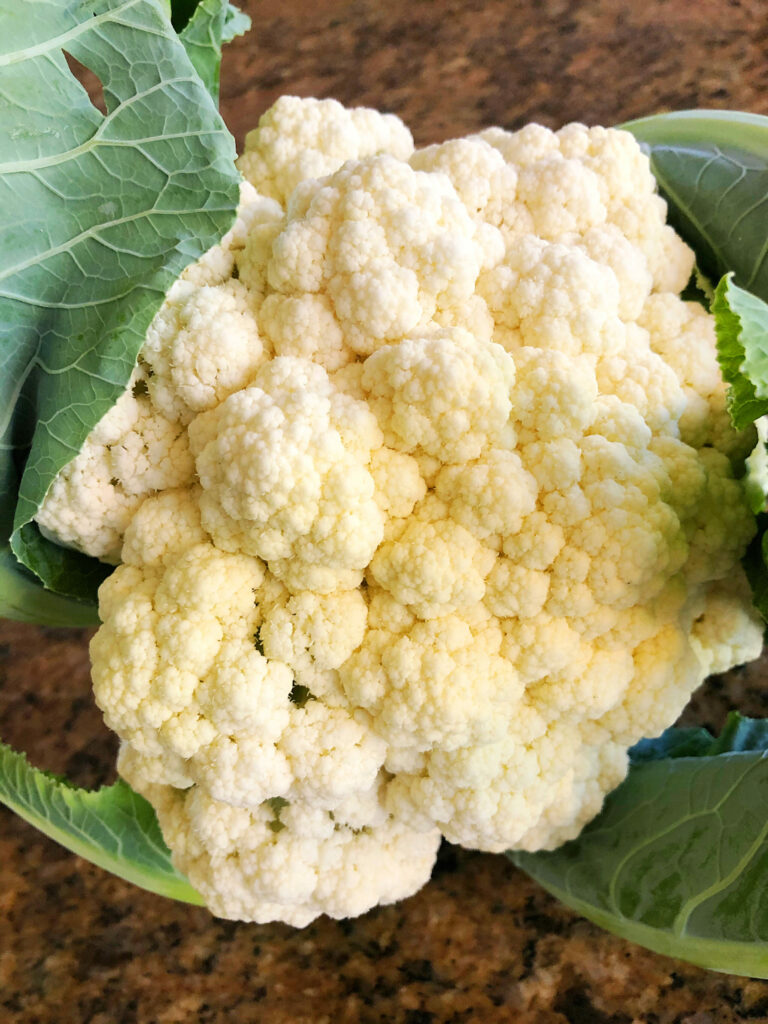 Fashion + beauty + life:
Ordered this swimsuit top and love it! I've been really impressed with the quality and price of Aerie swimsuits lately.
Friendly reminder that you can still get 20% off our favorite hand sanitizer here. It has simple ingredients and hydrates as well as sanitizes. The bottles are huge, and for us, it's been convenient to keep one in the car, one at home, and one in a tote bag to carry out and about. I've been so thankful for this product; Liv's hands were SO dry and scaly until we switched over. I was a hand sanitizer fanatic before all of the Rona stuff began, and I've been so happy with this brand. This link and the code GINA20 will get you 20% off.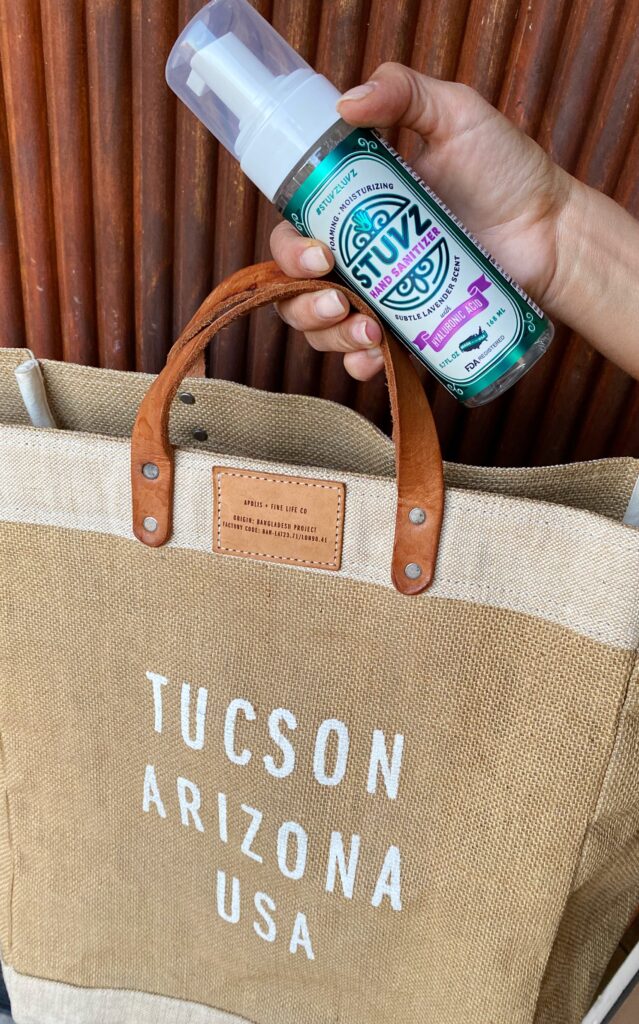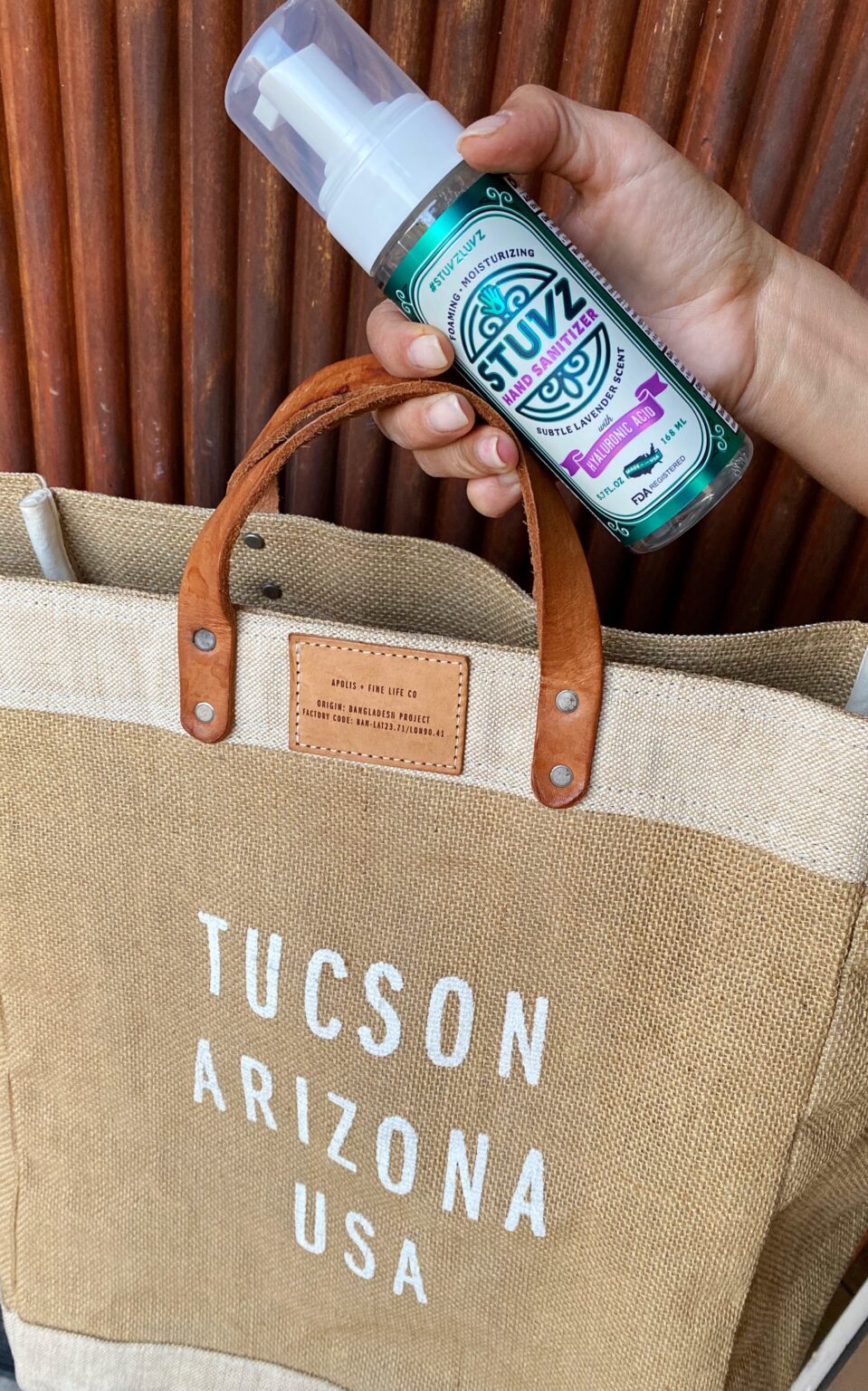 Happy Friday, friends!
xo
Gina