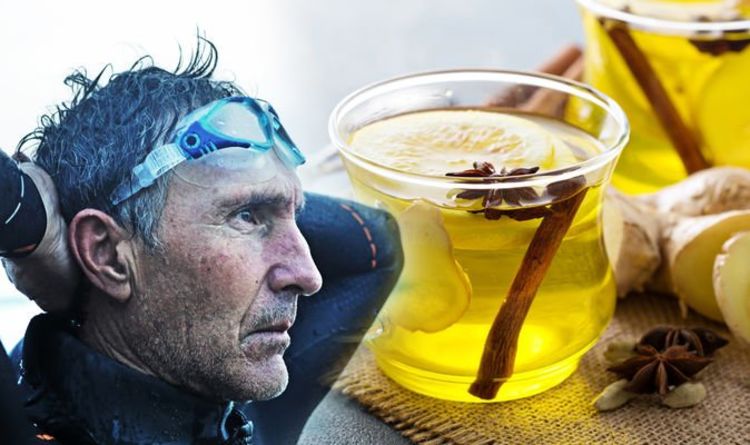 As more and more people begin to take their health much more seriously, switching to healthier options is on the rise. According to health experts, drinking ginger tea could have numerous benefits to one's health. From helping to manage high blood pressure, aiding in weight loss and reducing the risk of serious disease, it seems ginger tea is the answer to boosting life longevity.
In a study published in the US National Library of Medicine National Institutes of Health, the effect of ginger on the lipid levels was investigated.
The study noted "45 patients in the treatment group and 40 patients in the placebo group participated in this study".
"There was a significant reduction in triglyceride, cholesterol, low density lipoprotein (LDL), very low-density lipoprotein, levels of before and after study separately in each group," it continued.
"Mean changes in triglyceride and cholesterol levels of ginger group were significantly higher than placebo group.
"Mean reduction in LDL level and increase in high density lipoprotein level of ginger group were higher than the placebo group, but in VLDL level of placebo was higher than ginger."

In another study published in the US National Library of Medicine National Institutes of Health, cholesterol levels and the use of ginger was investigated.
The study noted: "Taking ginger revealed a decrease in the levels of total cholesterol, and low-density lipoprotein in the serum of rats that were treated by ginger extracts, compared with the control groups.
"Previous extracts were also able to cause reduction in LDL to similar levels compared to normal groups and that was the same effect of atorvastatin 10 mg/day."
The study also noted glucose levels were substantially reduced in ginger-treated diabetic groups.

Ginger's benefits to longevity can also be seen in its proven ability to provide protection against different forms of cancers.
Numerous researchers have pinpointed ginger's anti-cancer properties to 6-gingerol, a substance which is found in large amounts of raw ginger.
A study of 30 individuals who consumed two grams of ginger extract per day significantly reduced pro-inflammatory signalling molecules in the colon which helps reduce the risk of bowel cancer.
With its numerous health benefits, it seems that sipping on ginger tea to boost longevity is a no-brainer.