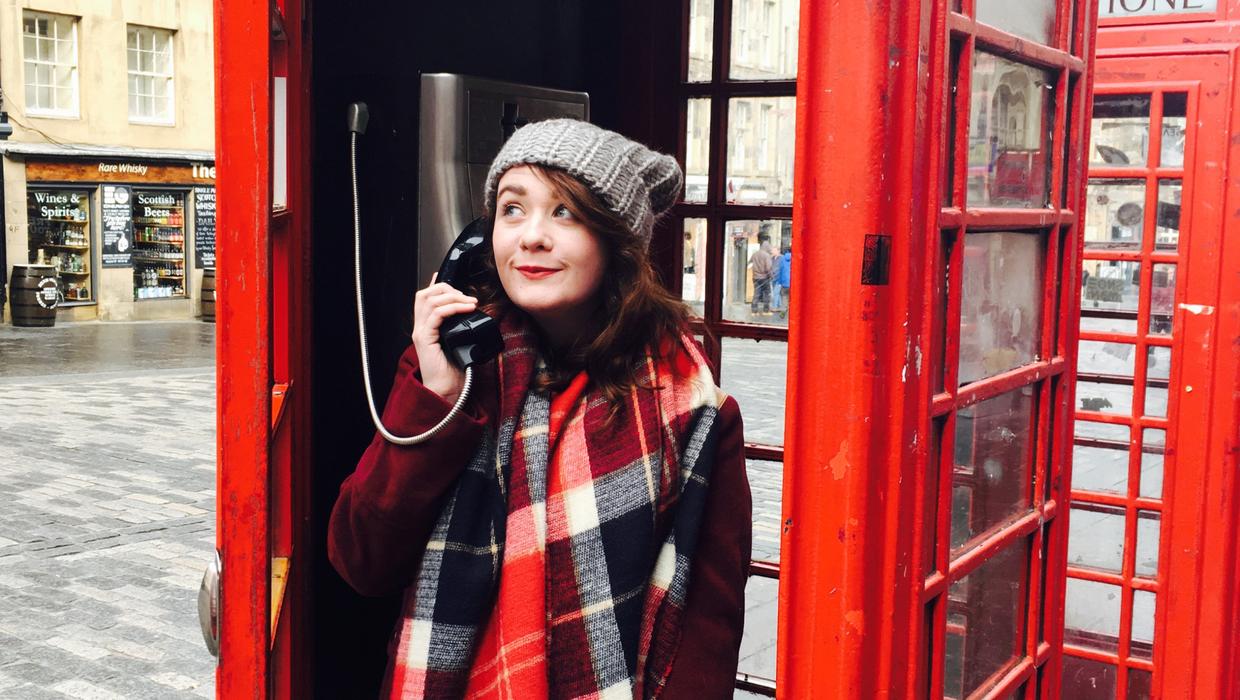 After a traumatic break-up five years ago and an illness in the family, Kat O'Connor began experiencing debilitating panic attacks and a constant stream of negative thoughts. During bouts of depression, she struggled to eat or even get out of bed in the morning.
I remember standing at the bus stop round the corner from my house in Drimnagh, Dublin and letting six buses pass me by because I was too fearful to get on," says Kat (25) a writer editor with the female-focused lifestyle websites Shemazing and MummyPages.
She was prescribed medication and, deterred by lengthy waiting lists for therapy in the public system, she began seeing a private counsellor in Dún Laoghaire for cognitive behavioural therapy at a cost of €200 a month.
O'Connor's last appointment with her counsellor was in February, a few weeks before cases of Covid-19 were confirmed in Ireland. Soon, she was reporting on daily death tolls from the respiratory illness for Shemazing and receiving an influx of WhatsApp messages about the outbreak from friends and family. Her body began to tense with anxiety, the headaches returned and her sleep was disturbed by nightmares.
"It was the worst-case scenario for someone like me – when you suffer from a generalised anxiety disorder, the last thing you need is unexpected bad news," she says. "The death toll was going up and up and it seeped into me and took over."
O'Connor is frustrated by Government advice to the public on how to maintain wellbeing during the pandemic. "I find it really insulting that their best advice is about going to bed on time, going for a walk and staying away from social media," she says. "These are coping mechanisms, but they won't make you better. Mental health disorders are more complex than getting a bit of fresh air."
Psychologists and mental health advocates are warning that because of years of underinvestment in mental health services, Ireland is ill-equipped to deal with an expected surge in anxiety, depression, post-traumatic stress disorder, obsessive-compulsive disorder, addiction and other issues as the State begins to unwind coronavirus restrictions.
Mark Smyth, president of the Psychological Society of Ireland and a clinical psychologist with the HSE's Child and Adolescent Mental Health Service, says: "We may flatten the curve of the medical impact of Covid-19 while at the same time the second wave of psychological need climbs higher and higher. It's a source of considerable alarm to me that there are no visible signs of planning for how we will meet this likely significant increase in the need for psychological support in the aftermath of Covid-19."
More people seeking assistance
Indeed, psychiatric services are already reporting an increase in people seeking assistance because of the pandemic. Dr Fergal Rooney, the head of psychology at St John of God Hospital, says that half of the Dublin hospital's admissions in the previous four weeks had been directly related to Covid-19, with a dramatic increase from both new and existing patients. These included frontline healthcare workers.
"This is a nation under pressure," Rooney says. "We are seeing a whole new cohort presenting for the first time."
A survey published last week by the Central Statistics Office found that the employment of 47pc of the population had been affected in some way by Covid-19, while 17pc had money worries, and 24pc reported feeling lonely.
In mid-April, the Irish Covid-19 Psychological Survey, which was carried out by Maynooth University, Trinity College Dublin and other universities, showed that 23pc of 1,000 adults reported depression, 20pc experienced anxiety, and 18pc had post-traumatic stress, all of which were at "clinically meaningful levels".
Ireland has been here before, albeit in different circumstances. Levels of male suicide in 2012 were 57pc higher than they would have been if the economic collapse had not occurred, according to the National Suicide Research Foundation.
A paper published in April in the Irish Journal of Psychological Medicine by Brendan Kelly, professor of psychiatry at Trinity College Dublin and a consultant psychiatrist at Tallaght University Hospital, also drew a parallel with the so-called Spanish flu outbreak. Just like the 1918 pandemic, he said, when the mentally ill were largely confined to vast mental hospitals, "the new virus presents two clear challenges to the world: the illness caused by the virus itself and the anxiety and panic that it triggers".
Research on the aftermath of other pandemics discovered an increase of between 15pc and 25pc in the number of referrals for mental health support, Smyth says.
"Given the legacy of chronic underfunding and resourcing of our psychological support services, if anywhere near these numbers seek support, then services will be in far bigger trouble than they already have been," he says.
Health Minister Simon Harris last month announced an investment of €1.1m for online mental health support and the Government introduced an initiative called In This Together (gov.ie/en/campaigns/together/). The campaign offers tips on social and broadcast media about managing their wellbeing during the "emergency". These include taking part in a virtual Bloom at Home, where well-known gardeners encourage people to prepare plants and gardens throughout May, motivational exercise videos by athletes, and advice on eating well.
In This Together also incorporates the HSE's Yourmentalhealth.ie website of resources, but many of those are provided by cash-strapped voluntary organisations such as Pieta House, which helps people suffering from suicidal thoughts and those who have lost loved ones to suicide. The charity said this month that it had cut staff salaries by up to 30pc and would lay off 28 clinical support workers because of the funding gap caused by turning Darkness into Light, its main fundraiser, into a virtual event. Instead, it relied on a broadcast appeal held on The Late Late Show this month to raise €2m.
The HSE revealed in November that there were some 2,600 fewer staff working in mental health services than recommended in Vision for Change, a mental health policy document published in 2006. The cost of fully meeting those employment recommendations would amount to an extra €189m.
Fiona Coyle, chief executive of Mental Health Reform, a coalition of 75 organisations in the sector, called on the Government to "urgently" begin planning for a surge in demand for mental health services and support as a result of the pandemic. She held a video conference meeting with Harris this month to urge him to publish a refresh of the Vision for Change document that would guide a response plan in a programme for government. An implementation group for the reviewed policy would also need to be appointed to develop "a mental health recovery plan" for Ireland, she said.
"The HSE is doing everything it can in terms of moving mental health services online and providing services to those who need it," she said. "But the call to political level is for increased investment because the mental health consequences will be with us long after Covid-19 has left the island."