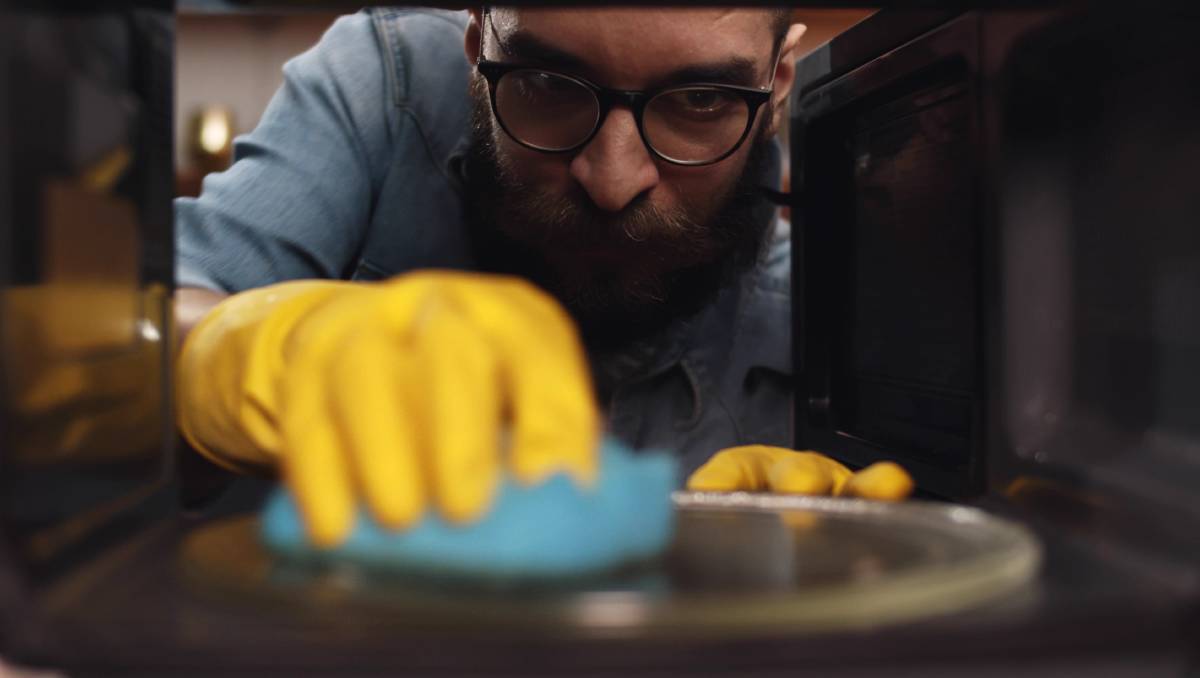 Microwaves are such a convenient kitchen appliance, it's no wonder many people use them on a daily basis.
In households across the country, meals and snacks are reheated and cooked on high rotation, interspersed with the occasional "pop" of sauce or another piping hot liquid splatting against the microwave door and walls.
Then one day, you inevitably pause and take a proper look at the state of your nifty food zapper, only to be shocked (and slightly mortified) by the fact it resembles a CSI crime scene.
Yes, microwaves can get pretty manky pretty quickly. Fortunately however, the instant heat that makes them so handy can also be used to clean them in a jiffy.
Using other items usually found in the kitchen you can quickly, easily and gently clean your microwave without a toxic fume in sight.
Read more: Check out how you can save with the latest deals on interiors, homewares and DIY products with discount codes from Australian Coupons.
Here are three quick and simple methods you could try today.
Place half a cup of water and half a cup of white vinegar in a microwave-safe bowl.
Turn the microwave on high until the liquid comes to a boil and the window in the door has steamed up.
Allow the microwave to cool for a few minutes, then wipe the inside down with a sponge or cloth.
Fill half of a microwave-safe jug or bowl with water.
Slice a lemon in half and place it in the water, squeezing it so some of the juice is released into the water.
Put the microwave on high for three minutes, then carefully remove the bowl once it's cooled and wipe down the inside.
Place two tablespoons of baking soda in a microwave safe bowl and add a cup of water.
Put the bowl in the microwave on high for three minutes before giving the inside a good wipe down.
Don't forget to wipe down the outside of the microwave door and its keypad once you've cleaned the inside. A damp cloth and warm, soapy water will easily do the trick.